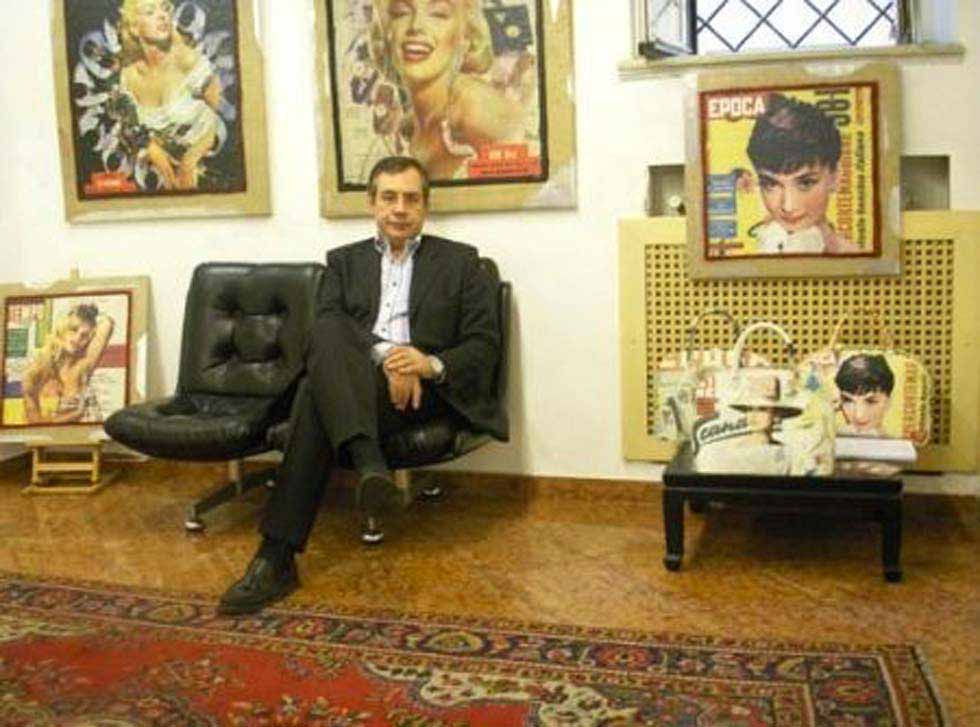 Massimo Trulli at the Vittoria Art Gallery in Rome
A great success for the Personal exhibition of the artist and designer Massimo Trulli, inaugurated in Rome, in the prestigious Victoria Art Gallery, a few meters from Piazza di Spagna.
For the first time the artist exhibits his artworks with his collection of leather goods inspired by Pop Art, proposing objects original, unique, of high quality and emotional impact.
There were many celebrities and personalities from the worlds of art and fashion such as: Saverio Vallone (son of Ralf Vallone), Lorenzo and Caterina De Medici, the journalist of RAI 3 - Augusto Giordani, the actress Eva Hengel and others.